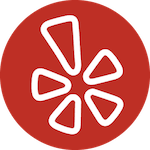 I've been training here for 14 months and it's everything you want for learning Jiu Jitzu
1) Safe - you won't get injured because there is extraordinary care taken to do each move safely
This is not an MMA or Sports Jiu Jitzu, so you aren't going to spar until you learn the moves safely. What's so great about that is you don't have to worry about your training partner doing something dangerous to you.
2) family friendly - it's super clean and professional. There isn't bad language or any drugs or alcohol tolerated. I bring my son to train with me and so do many other families. There are females that train here safely too, no weird vibes or anything- everyone is treated with respect. There are kids programs too, called Bully Proof.
3) well organized and structured. Each class has a purpose to teach a specific move. Each move is chosen because of its effectiveness at self defense in a street fight. You will gain confidence and you will also have a great workout. I came here because I was in a sedentary routine and I needed a hobby to help me live a more healthy life. What surprised me was how quickly I have found friendships here because every single student is fun and easy to talk to. Everyone supports each other.
4) the Professor and staff are world class. I am constantly amazed at how dedicated they are to Jiu Jitzu. For me it is a hobby. For them, it is their life. They have dedicated everything to this and it shows. If you value excellence and precision- this is your place.
Come in and give it a try. If you need a friendly person to train with, ask for me, Joe, and I would be happy to partner up with you to show you what i have learned. You belong here with us! Come check it out.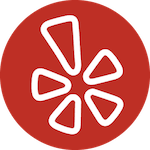 Laguna Hills California is very lucky to have professor Arman as an instructor for jiu-Jitsu! He has a wealth of knowledge and dedication to the art that amazes me. He has a school that is welcoming for beginners and even advanced students. Everybody leaves their ego at the door and is there to improve there skills. You have nothing to lose for coming out and taking some intro classes for free to see if you're yourself what all the hype is about. This is a Gracie Certified school. Trust me I've been doing jiu jitsu for 20 plus years in Chicago and visited tons of school in the world and this is a place to get better at the art of jiujitsu. Hope to run into you one day on the mats when I come to California to train on those mats.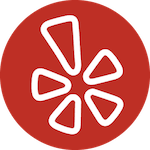 One of the best players in the OC area. Highly recommend - I had no experience prior, but it is one of my favorite work outs now.

If you're on the fence of diving into it, just do it!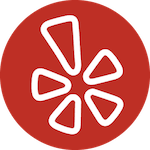 Beautiful and clean facility. It's a direct extension of Gracie University HQ in Torrance. Some of the instructors also teach at HQ. Professor Arman is a great instructor and really makes the environment safe snd friendly for everyone that walks in. Make no mistake, this is high quality Gracie Jiu Jitsu with a sprinkle of the 10th planet curriculum. The best of both worlds! Laguna Hills and the surrounding cities are lucky to have Professor Arman and his school. You won't be disappointed . They offer a no hassle 10 day free trial.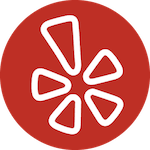 One of a kind jiu jitsu place! Every instructor here is knowledgeable and dedicated to your jiu jitsu journey. The main man, Dr Arman Fathi, is a wealth of knowledge and a true student of the art himself, having learned under many masters including Rener and Ryron Gracie as well as Eddie Bravo. Highly recommended!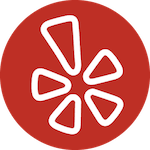 5 stars, that's for sure! A safe, collaborative, and clean environment to learn Gracie BJJ. Quality instruction that moves at the right pace for all different BJJ skill levels, athletic levels and body size types. Convenient location and lots of free parking. Gracie Jiu-Jitsu Laguna Hills has great group of combatives students and master cycle students. Thank you Dr. Arman Fathi for deciding to set up shop here in Laguna Hills! He is a wealth of knowledge in BJJ and develops his students with care. Highly recommend!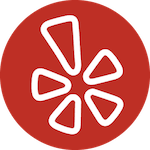 Gracie is the most widely recognized name in Brazilian Jiu-Jitsu. The brand new Laguna Hills location is a clean space with a legit black belt instructor under the Gracie lineage, who is also a Doctor in chiropractics(a very rare find). It's a safe place to train that is beginner friendly and is also great for more advanced practitioners and competitors. The activity will truly change your life as you become more capable and confident, and immerse yourself in an environment with people of strong character. Highly recommended for people of all fitness levels.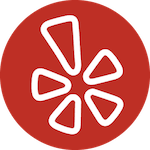 Amazing facility! Very clean and welcoming! Professor Arman and Chip are always so positive and motivating. I feel like I'm apart of something bigger. They've made gracie jiu-jitsu a big part of my life. They are very patient with every single student. Willing to take on all sorts of questions from anyone. Techniques are broken down into so much detail. This school takes safety very seriously! The safety of everyone is their priority. I'll definitely be training here for awhile!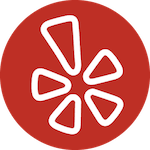 Phenomenal instruction and a very friendly training environment for all levels! Professor Arman brings immense knowledge and great energy to the gym. I would highly recommend anyone of any skill level to train here!!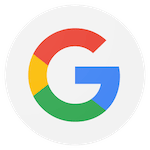 Arman and his coaching staff truly embody the art of Jiu Jitsu. The gym represents all qualities required of a great martial artist: respect, discipline, and passion. Here you will find a genuine camaraderie, with people who feel more like family than training partners.
Furthermore, the class structure, combined with a relaxed atmosphere, inspire a training paradigm in which newcomers and veterans alike are able to learn and grow safely.
Greatness awaits you at Gracie Laguna Hills!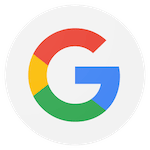 Feel very fortunate to have a Gracie University affiliate in South Orange County, finally! Prof. Arman and his instructors are awesome and super friendly. It's the warmest, unintimidating martial arts school I've been to, and I've been to quite a few. The kids class is amazing, and the adults class is a bunch of grown people smiling. Love that the focus is self-defense and not competition. Great place!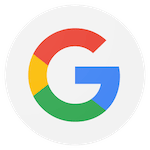 Top of the line BJJ academy, while still being affordable. The self-defense oriented curriculum you'll find in Gracie Combatives is beginner friendly and will get you up to speed with the basics of Jiu Jitsu very quickly. I have also signed up my sisters for their Bullyproof program, which has become a highlight of their week. My favorite thing about this place, however, is the staff and instructors. Everyone from Zac, Dean, Chip, Bobbie, and head instructor Arman all make this gym very welcoming and cater to their students very well. As someone who is new to Jiu Jitsu, I would highly recommend this spot!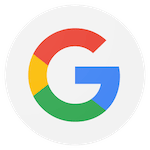 Amazing Jiujitsu academy! I've been to many schools but nothing compares to this academy. The way Dr.Arman breaks down the basics and the attention he gives to each and every single student to make that leave class understanding the techniques is just amazing. His assistant instructors are also top quality with great patience and love for the art. Dr. Arman is not just a student of the Gracie family but also of Eddie Bravo's, so don't be surprise if you see a hint of 10planet in your GJJ down the road (for those jiujitsu nerds)! ;) definitely come checkout south OCs finest Gracie certified training center!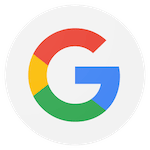 Fun & clean place to train. Instructors are very patient and knowledgeable. Great place for anyone new to jiu jitsu to come and try out in a safe setting. They're currently offering a 10 day free trial !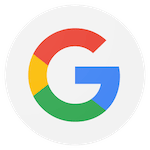 Gracie laguna hills is a great atmosphere for those interested in getting the full experience of jiu jitsu and the culture it's cultivated. It provides a welcoming environment for those who have no experience at all. A ego free bully free environment. The head instructor has a wealth of knowledge not only from the Gracie family but other jiu jitsu pioneers. If you're in the laguna area and want gi, no gi, self defense and sports jiu jitsu options look no further. This place welcomes all ages all walks of life.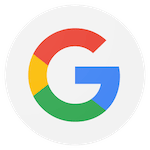 The instructors Arman and Dean are amazing instructors. i haven't yet worked with Zac, but based on how amazing the other two teach, I can safely assume that there will be no issue. They are all very passionate with what they do, and it shows. They are very patient, and more focused on you than anything else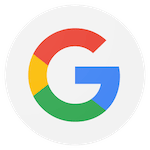 I have trained in several schools. 3 in Michigan. 1 in Iowa. 1 in Illinois. 2 in Pennsylvania. 3 in Texas. And 2 in California. And I can say I have finally found a home in Gracie Laguna Hills. Arman has created an amazing culture and environment. I know beyond a shadow of a doubt I will be here throughout my journey to black belt. Thank you for all you do. And if you are looking to start or continue your journey in BJJ. There is literally no better place.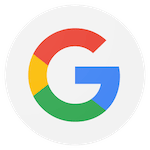 Hello all to the Jiu jitsu community ! You definitely are in luck to come across a school with a Professor like Arman at Gracie Laguna Hills. Not just being a black belt who's learned from many known figures in the Jiu jitsu world he's also a world class chiropractor! After my first session which was a lot more affordable compared to other chiropractors around he answered all my questions and explained to me what was the best way to not just get back on the mats but stay on to keep training. Him being a black belt Jiu jitsu athlete and chiropractor he is definitely one of the best people to ask about injuries or any common questions about the body. Not just that from the first time I've learned from him on the mats to our most recent session getting myself adjusted he treats everyone with the same kindness and respect. Definitely a cool dude and gem in the Jiu jitsu world ! Thankyou again Arman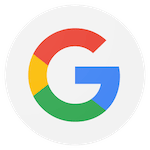 The bully proof class is very good for my son's. We are happy with this company ☺️ my boys have had bad experience in the past at other martial arts companies but, this one is helping them. Thank you!