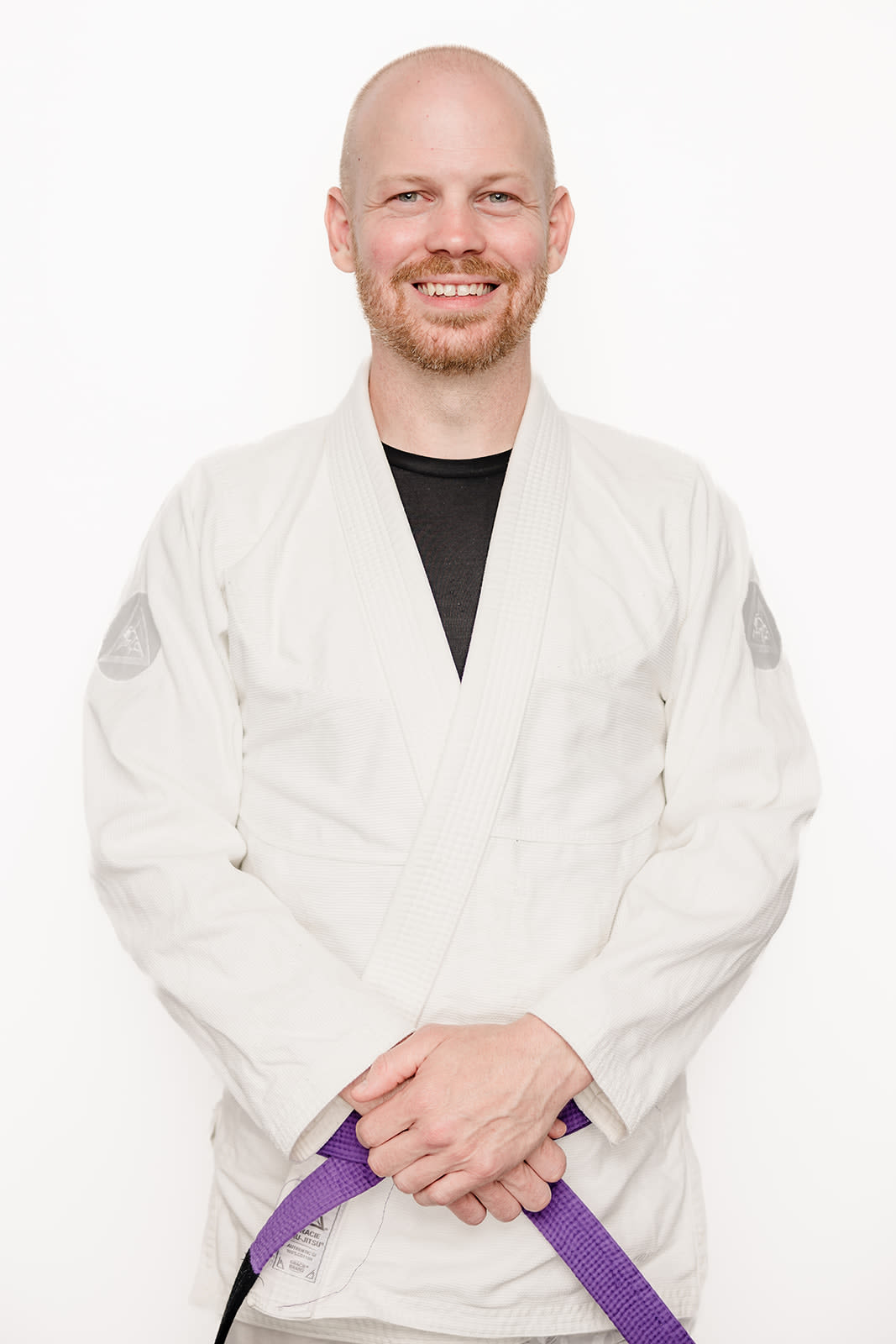 Coach Chris Ledford
Bringing over a decade of experience onto the mat, former talent agent Chris Ledford has trained consistently since doing his first jiu-jitsu class in 2011. Chris has a well-traversed journey spending countless one-on-one hours with some of the worlds best, including being a longtime student of jiu-jitsu legend Jean Jacques Machado. He devotes five extra hours a week to solo drilling and online learning/breakdowns and is a certified personal trainer.
Having significant experience in training the classical components of Brazilian Jiu-Jitsu, in 2018 Chris undertook training at 10th Planet Headquarters during the time he was still training with Jean Jacques Machado. Here he would round out different areas of his knowledge base with regard to some of the modern stylistic influences on the jiu-jitsu scene today, while still devoting time to the traditional aspects of the art.
Coming in with a well-rounded style and take on the art of jiu-jitsu, Chris recently relocated to Southern Orange County from up in Hollywood after the birth of his daughter and made an immediate impression at Gracie Jiu-Jitsu Laguna Hills, and has been on board with the team ever since! Chris spearheads the early morning 6 AM classes and you will see him on the mats frequently throughout the week, the mats are truly his second home.